Douglas Services District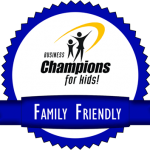 Main Office
1871 NE Stephens Street
Fax: (541) 440-4771
Email: [email protected]
Douglas ESD Careers Page
Library Office
1409 NE Diamond Lake Blvd, Suite 110
Roseburg, OR 97470
Phone: (541) 957-4812
Company Details
Industry: Education
Number of Employees: 
Family Friendly Work Practices
Telecommuting/remote work option
About Douglas Education Service District
The Douglas ESD provides collaborative, high-quality, equitable, and locally responsive educational services to the community.
Organization Goals
Goal #1
Douglas ESD commits to providing leadership and increased capacity in early learning, behavioral intervention, career technical education, K12, and post-secondary education to support the region in meeting the ESSA (Every Student Succeeds Act) goals.
Goal #2
Douglas ESD will be recognized as the go-to agency in Douglas County and beyond for contracts and initiatives relating to student achievement and school district support and equity.
Goal #3
Douglas ESD will support the shared goals of district superintendents, expand service offerings through the Local Service Plan to meet those goals, and continue to provide services to improve school district efficiencies.
Goal #4
Douglas ESD will increase visibility and knowledge of services available throughout the broader regional community.
Goal #5
Douglas ESD will be a leader in the region in diversity, equity, inclusion and accessibility in its hiring, operation and commitment to serving marginalized and underserved people.
Equity Vision Statement
The Douglas Education Service District's equity vision encompasses its organizational culture and the community we are committed to serving. We envision that across Douglas ESD's geography and programs that people are thriving. We believe by prioritizing diversity, equity, and inclusion, we are building a stronger organization that is innovative, responsive, and in service to our current and next generation of leaders.
Our role is to:
Ensure children and young people receive a safe, equitable, and joyous education.
Meet families where they are and support them in ways that are relevant to their needs and aspirations.
Prioritize people who experience the most barriers.
Cultivate a diverse, welcoming, equitable, and inclusive workplace where everyone is valued for their unique contributions and can do their best work.
Create a respectful environment where people work and engage cross-culturally.
Approach our work with humility and expect challenging moments will be part of our journey.
The Douglas Education Service District manages and facilitates the Business Champions for Kids program.